How far would you to get the perfect shot?
Now I'm not going to claim to be a National Geographic photographer, but I have always wanted to be one.  It sounds like fun to travel to remote areas of the world and photograph things unseen by most human eyes.  Sometimes I forget that where we live is considered to some people as incredibly remote and truthfully it is unseen by most human eyes.  We live in one of the most beautiful parts of the world in my opinion. 
When Jessie called the morning of their engagement shoot and asked how much time I had that day, I giggled because I love these sorts of questions!  I don't care where it is… let's go!
Jessie's parents ranch sits right on the Missouri Breaks 20+ miles to the north of Denton.  The pavement ends and so does the plow so we had to jump in with her brother who came to get us with his pick-up so we could get to the ranch.  Eighteen miles later we arrived at an adorable ranch house set right on the edge of the breaks.   For the next couple of hours we drove around the ranch, guided by Jessie's mom, who, by the way, is amazing at keeping a pick up from getting stuck!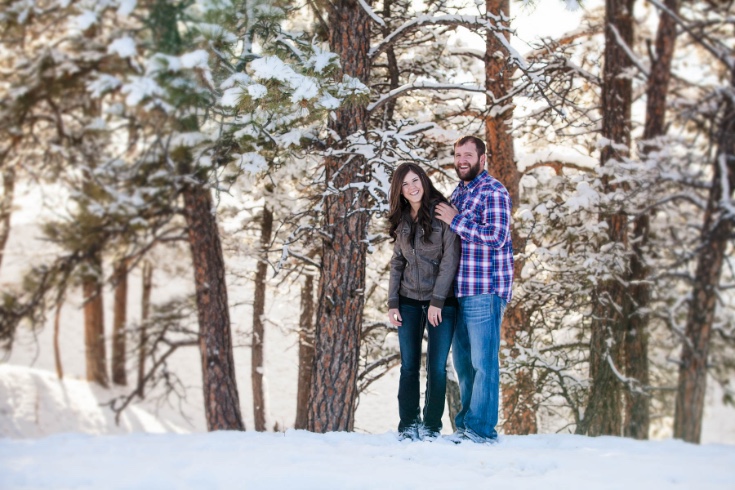 Damon asked if we needed to take more than 20 pictures.  When I have an adorable couple and a backdrop like this it was hard not to take 2000!!!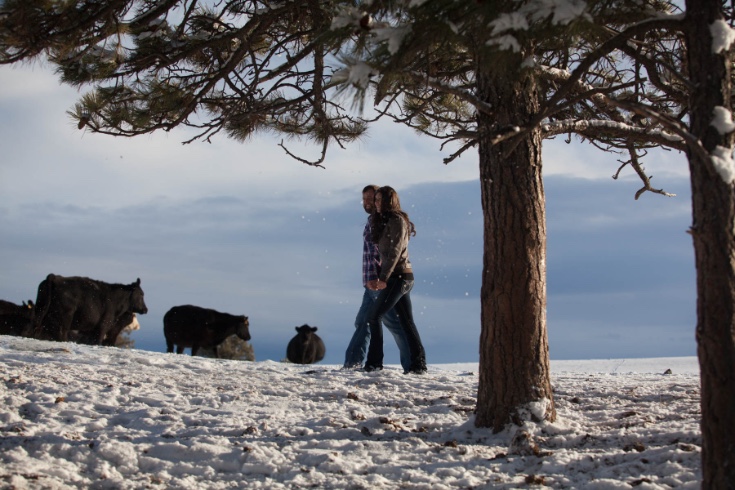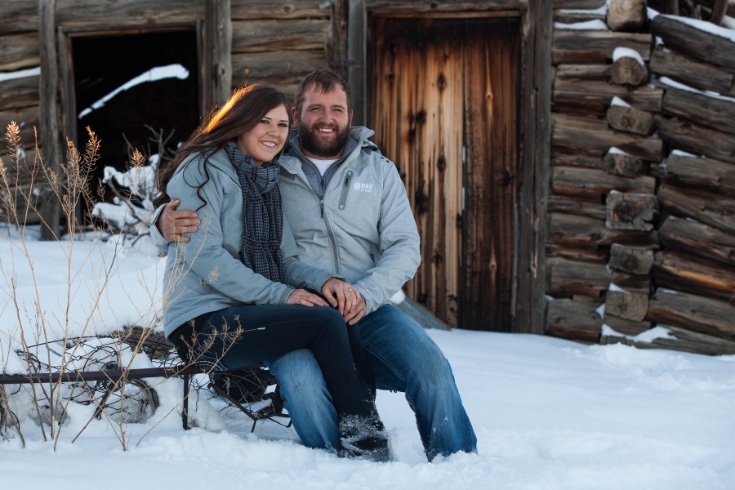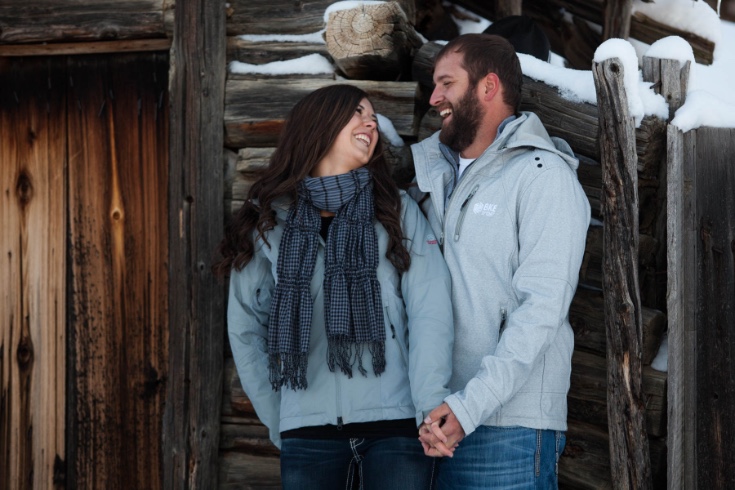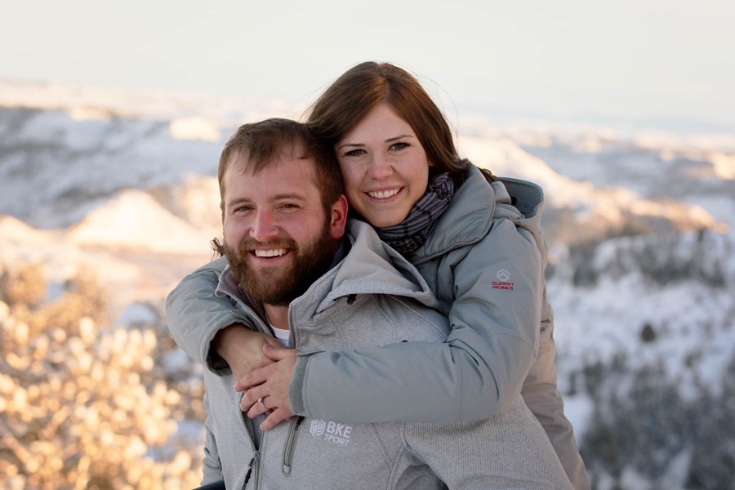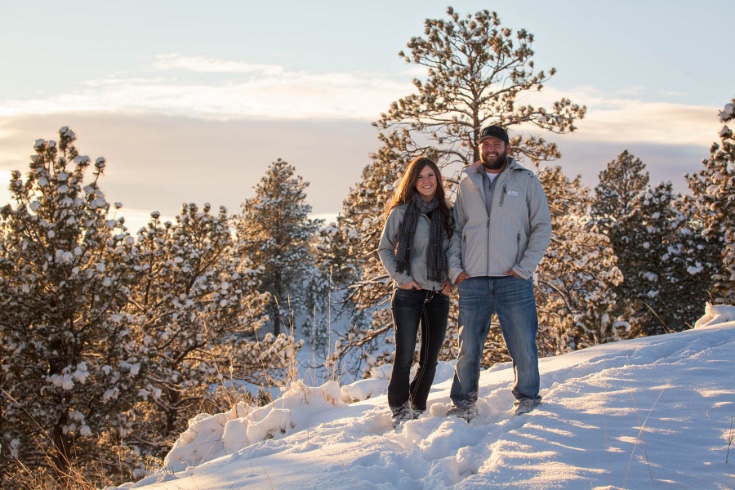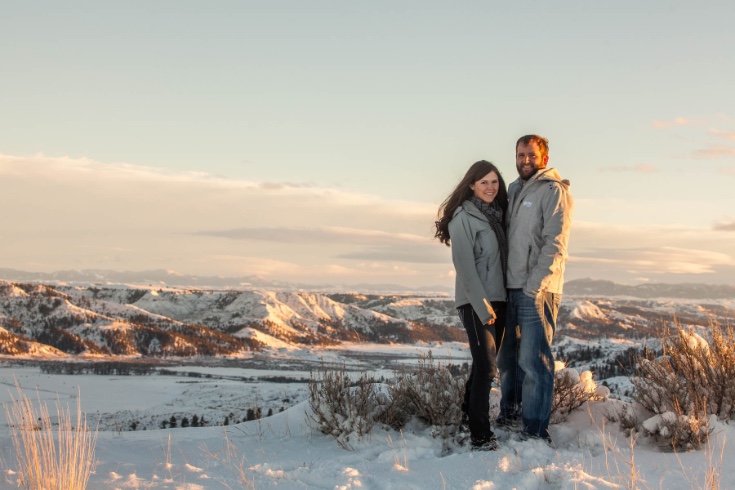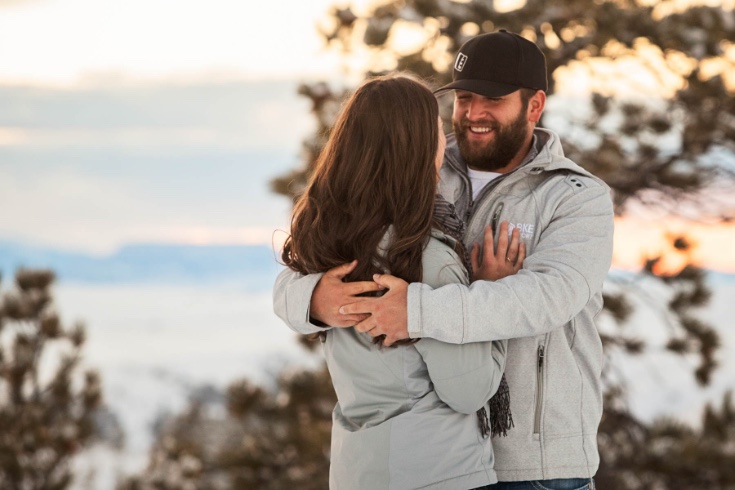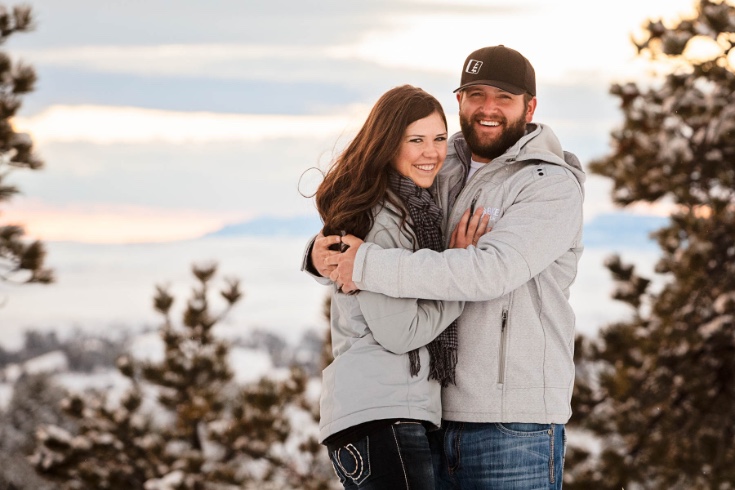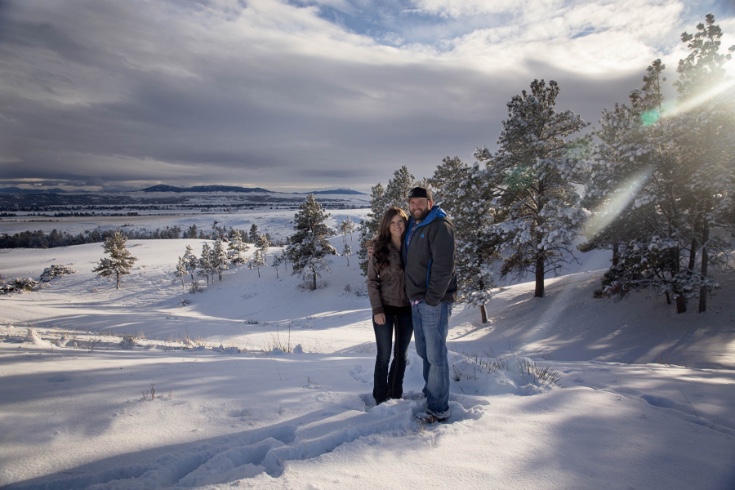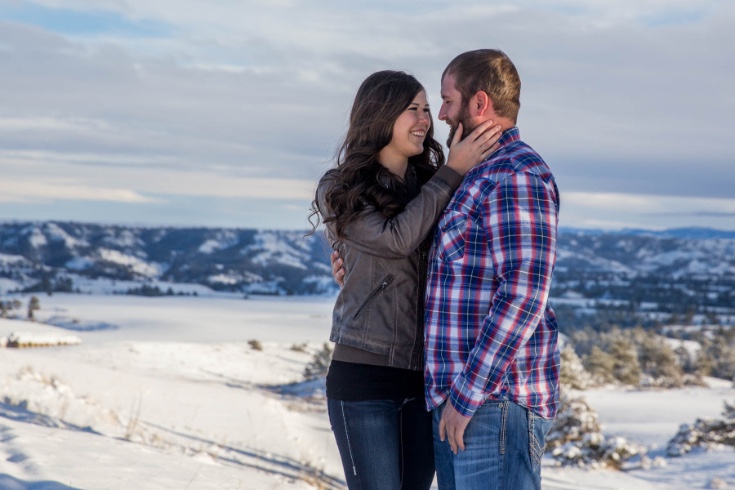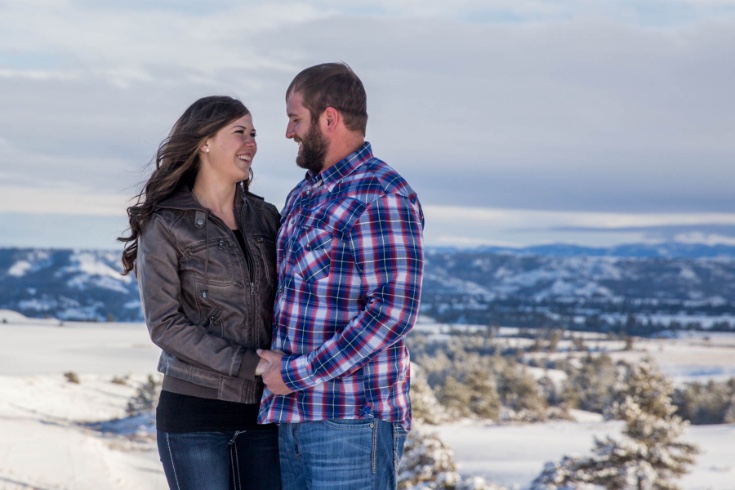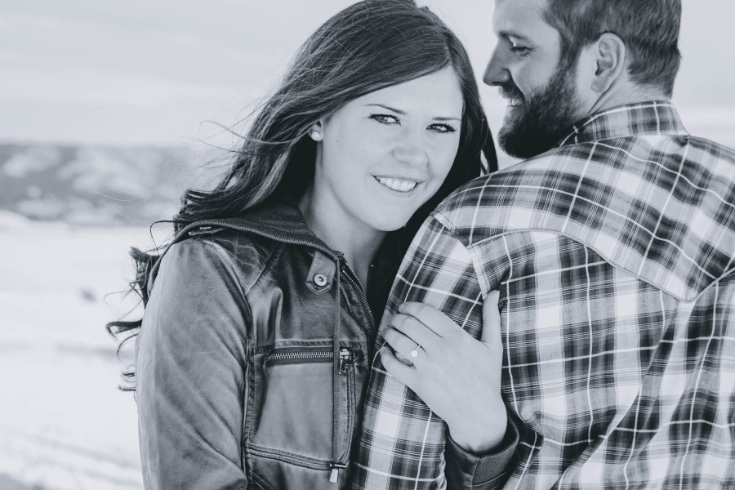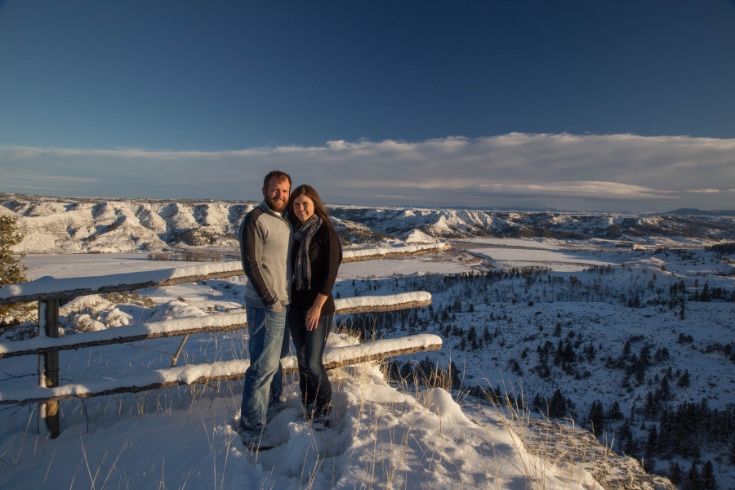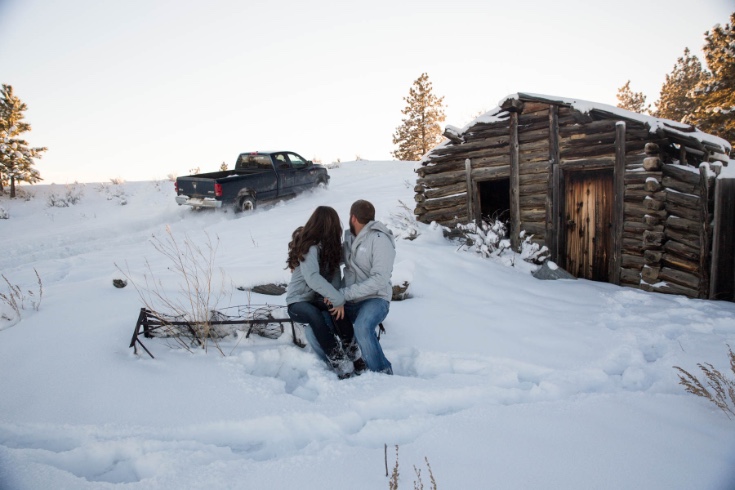 Jessie's Mom getting the pick-up up the hill so we dont have to spend the night at the cabin.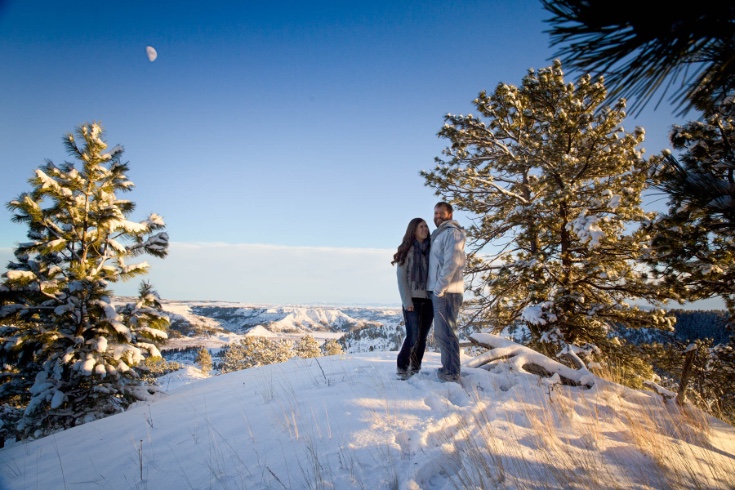 What an amazing adventure!