So this is my first blog. I'm not gunna lie, I have been very hesitant to start this.  Im a little scared.  But I find myself constantly thinking... "That would make a great blog post."  My other hesitation: I'm afraid of putting myself out there.  It's easy to put pictures up on facebook, but writing something is a different story for me.  I'm always afraid I'm going to come off lame or uneducated.  Thank goodness for spell check!!!
For quite a while I have been trying to figure out how to start my blog.  Everything I have thought of felt a little awkward.  This month I have been very busy with high school senior orders.  It has been so fun. I have not seen any of them sense last summer and getting to meet up with them again and go thru all of their images has made me giggle, and even tear up a little.  I don't get to spend very long with these kids but each one of them lets me see and experience a piece of who they really are, their passions, what makes them tick.  My hope is that I always capture what it is that they are going for!
So I don't want to get all emotional and philosophical.  I'm going to try to keep this light, funny and maybe sometimes Ill get a little emotional.  We will see.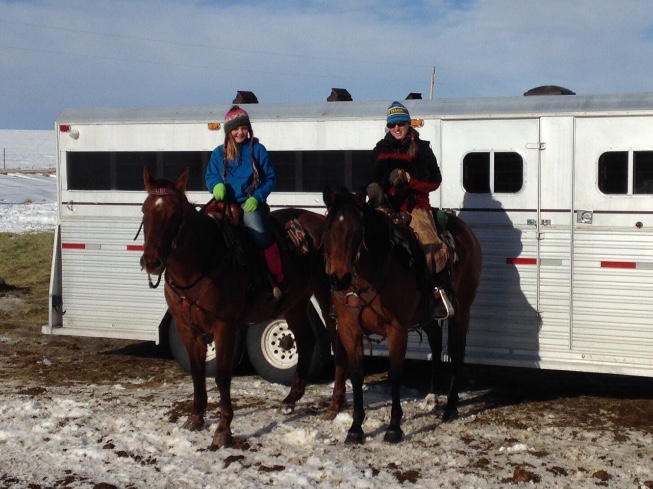 So I chose this image for my first blog post.  It my Daughter Grace and I on our horses.  I love to ride. But what I love more is just being with my horse.  I could brush him and feed him all day long.  Sometimes it's hard for me to justify making the time to go catch him and saddle him and ride him and then turn him back out.  As I was looking at this picture I thought that blogging will probably be the same way.  It's going to take some time out of my busy schedule.  I'm probably going to drag my feet at times but there are a few things that will be pretty rewarding.  One: I get to share my self with others. And I hope in return you will share your self with me.  Two: I get to take a moment to really reflect on what it is that I am doing with my life.  My plan is to pick my eyes up from the ground and look at the horizon from time to time.  I would like to really look around and see all that I have to be grateful for.